Re-birthed in 2020 as a contemporary Jungle Label, ALL Tuff releases from there forward are released on 10" Vinyl Dubplate ONLY in quantities of only 10 or 20 plates per release. Originally formed during the burgeoning days of US dubstep frenzy in 2009, TUFF LOVE DUBS set the tone for much of what US dubstep artists would produce in the years to come. Quickly establishing it'self as a launching pad for some of the biggest names in US dubstep, the label is proud to represent world class talent including: GETTER, SLUGGO, BARE, THE JUGGERNAUT, STATIC FUNCTION, WE BANG, ITCHY ROBOT, BUKEZ FINEZT, BLOKHEAD, CLRH2O, A1 VOODOO, CANO, HULK, GEOFF BUKK, DAVR, WONKAP, G31, THE END IS PART OF THE DANCE, HALO NOVA / VARIEN, PRODUCE AND DESTROY, BONE LOC, ULTRABLACK, LEON, RUMBLE JUNKIE, CRIMES!, DECREE, KING, TOTAL RECALL, REIKA...... and many others!
Essential Tuff Love Dubs Releases
TUFF LOVE DUBS Dubplate #3 is HERE - Featuring the crowd choice favorite 'THE SECRET'!!!!
3rd time around we bring you: THE SECRET & STUMBLING IN THE DARK in the extremely limited (and maximum ever) quantity of TWENTY!
Dubplate #3 / TUFF037, is a very special community effort. Over the course of a month's time everyone worked together finally culminating in a series of Polls to choose one of the two songs included. From a pool of over 20 cuts THE SECRET was chosen by the crew, and we have paired 'Stumbling in the Dark' as it's counterpart 🙂
ALL releases on this newly minted imprint will ONLY be available on 10″ Vinyl Dubplate in quantities of as few as 10 to as many as 20 per initial release. If you don't get the Dub, that's that.. Tuff Love.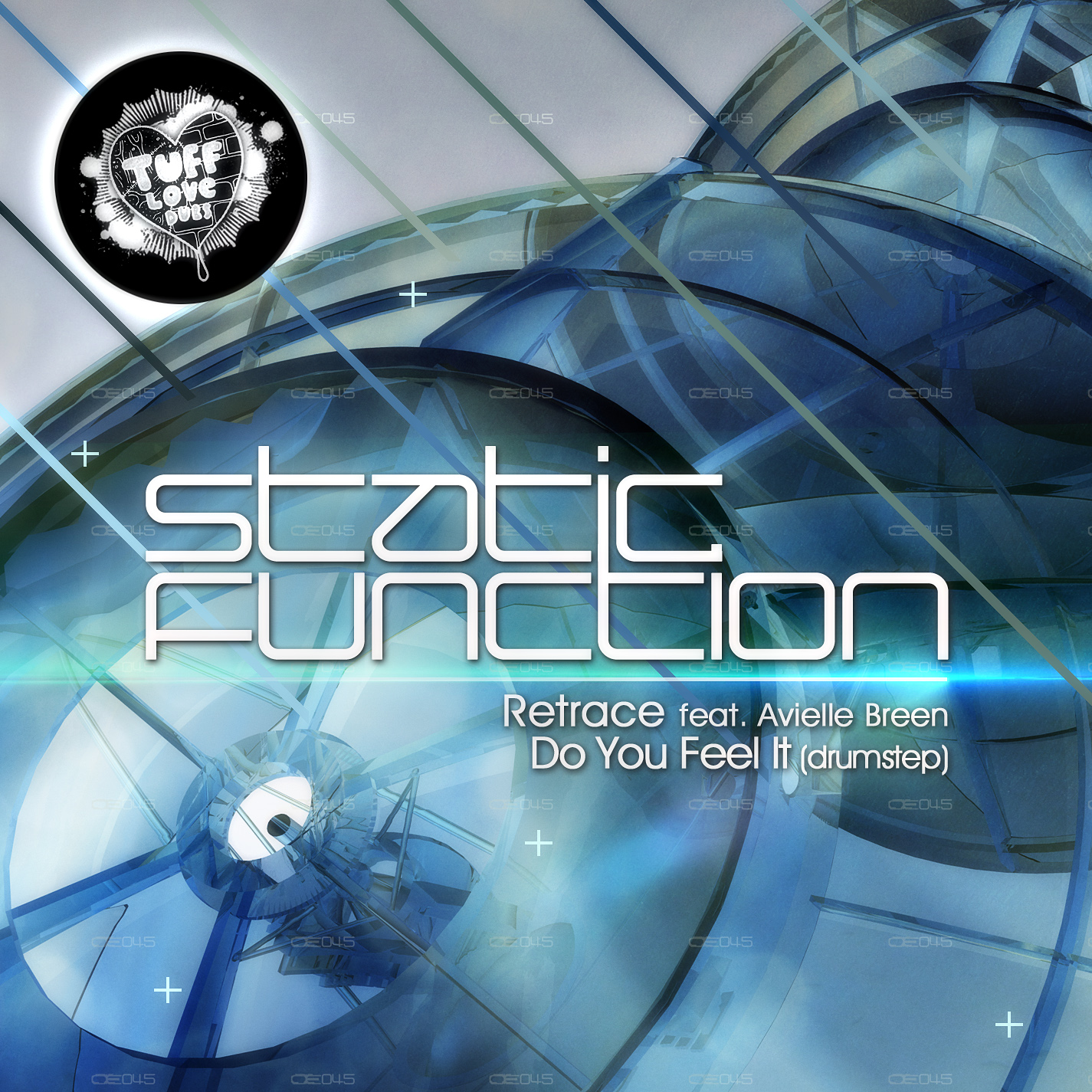 Static Function Returnz! Uplifting but haunting, "Retrace" makes the hair on the back of neck stand as Avielle Breen breaks straight through your defenses with her stunning voice and Static Functions' signature dancefloor storming drumz and face searing synths! It's equal parts coffee and herb, both directions never felt so nice. And stacking the deck in his favor even further, Adam Crewes-Meyer (aka Static Function) EXPLODES into the B-side with a Drumstep stormer so nasty it could turn 'Hari Krishna into a badboy'! Melding Dubstep pressure with the 174BPM flavor of Drum & Bass, Static's 'DRUMSTEP' monster "Do You Feel It" is an unstopable titan of dancefloor havoc!
One of TUFF LOVE DUBS most successful and celebrated artists returns with a sprawling Multi-Gera remixes EP of his hit single: "BANG BANG".
Static Function sits upon the throne with the EP's opening cut, a ruthless VIP Remix of his storming original whose middle section just HAS to be heard on the dance-floor first hand - it's pure DEVASTATION!
Following suit, 6 completely fresh mixes from artists around the globe covering styles you'd never have imagined fill the floor at any party:
Setting speed on the change-ups and getting the party started is uAnimal's "Festival Trap Remix" on cut #2 with a straight to the point bass heavy TRAP killer. Then, newcomer A1-Voodoo sets the time machine to way back mode for a 140BPM "Future Jungle" hardcore anthem mix. Next up Tuff Love mainstay Geoff Bukk returns to the darkside and presents a mental "Dark Dub" remix that you'd better be on your Ritalin before hearing! Shifting into 5th gear, DAVR comes in with a 100BPM Drumfunk / Dubstep transition track that's so ill! We're huge lovers of the 100bpm funk DAVR brings to the world, and it's up in the spot heavy here. Closing out the remixes is Sub Pirate's amped-up-fast-paced DRUMSTEP mix that just cant stop, wont stop make that body rock!
And finally, closing this label changing EP is Static Function's original, the one that started it all - remastered and polished to perfection for the 2013, and a fresh generation of Dubstep headz everywhere!