Since 1995 Straylight Mastering within Straylight Music Group (est. '98) has expanded the sonic boundaries of some of the most memorable House & Techno, Drum & Bass, Jungle, Dubstep, Garage, Hip-Hop, Dancehall, Breaks, Ambient, 2-Step, IDM, EBM, and 'EDM' releases in the game. Straylight, lead by chief engineer Clearwater, brings 25+ years of first hand experience from behind the curtain of underground music culture as Producer, DJ & Audio Engineer. And this is why Straylight Mastering is where your material needs to be. We KNOW the Underground!
We've Engineered and Mastered for:
House & Techno
—
Lee Burridge • Oona Dahl • Doc Martin • Remi Mazet • Sunshine Jones (Dubtribe Sound System) • Reverse Commuter • The Bystanders • Slumber • Terry Francis • Phillip Charles • Three • Grumptronix • David Christophere / Rabbit In The Moon • Mr. C • Robbie Hardkiss • Heat Merchantz • Zev • Q-Burn • Vita • J. Alvarez • Ulysses - and more.
Drum & Bass
—
Acid_Lab • Tango • Rene LeVice • Mikal • Jaybee • Big Bud • Kubiks • Flaco • Command Strange • Ahmad & Dreadmaul • Salaryman • Duoscience • Grimm • Airstrike • Cybass • Humanature • Soul Culture • D-STAR • Malaky • Stunna • Random Movement • Calculon • MSDOS • Submatic / Beatknowlogists • Dave Owen • Cutworks • XTC • Sevin • Actraiser - and more.
Dubstep & EDM
—
Minnesota • Sluggo • Bukez Finezt • Bare • Nerd Rage • We Bang • Richie August • Claw (RIP) • Hulk • DAVR • Geof Bukk • Static Function • Point.Blank • Itchy Robot • Natty Freq • Crimes! • MAGMO! • Druxledge • Korostyle • UAnimals • Halo Nova / Varien • Getter • Gutcha • The Juggernaut - and more.
Label Catalogs
—
Soundtrax • Rubik Records • Hallucination Limited • Hallucienda • SoulDeep Records • Liquid Drops • Signaflow • FORCE Recordings • Tuff Love Dubs • Stepping Forward Records • Shotgun Daisy • Elohim Records • Nightmare Recordings • Influence UK • Have a Break • Vibration - and more.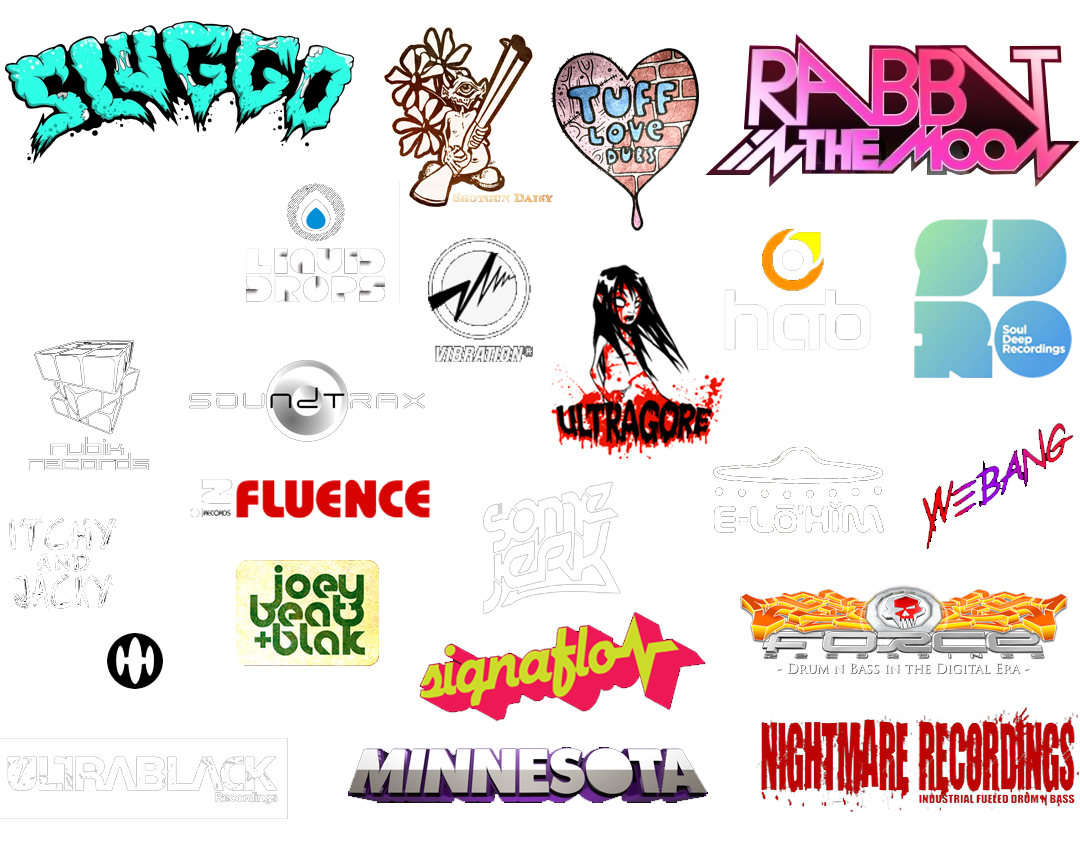 How we do what we do
The Straylight Process of Music Mastering
At Straylight, our work is based on two key principles;
A) Master your songs to match the current standards for volume and sound spectrum within their respective genre.
B) Engineer your songs to closely match the others they will be paired with creating a balanced overall release.
While every mastering engineer uses generally the same tools - from Analog to Digital, in the box or out across a large console - the end result should always be that the output's pleasurable sound exceeds that of the input. Final Masters must be able stand alongside or above any other release in their genre in terms of clarity, sonic style and volume. And like any craftsman, the amount of experience the engineer has with the type of music being mastered ultimately determines the quality level of the final output.
Our experience comes from the street level on up. Starting as fans of underground dance music in the late 1980's and early 1990's, continuing through the process of becoming new producers, then traveling DJs and onward as record label owners… we ultimately found ourselves mastering and engineering music more than all else.
This is why we KNOW the 'SOUND OF THE UNDERGROUND'.
Studio Straylight
Equipment List & Environment
---
• RME Hammerfall DSP w/ Multiface I/O
• Fairchild 670 Compressor
• Pultec EQP-1A Equalizer
• Pultec MEQ-5 Midrange Equalizer
• Avalon VT-737SP Tube Channel Strip
• EMT 250 Electronic Reverberator
• Empirical Labs EL7 Fatso
• Roland RE-201 Space Echo Tape Delay
• Ampex ATR 102 Master Tape Recorder
• Lexicon 224 Digital Reverb System
• Manley Massive Passive Equalizer
• Harrison 32C Equalizer
• SPL Transient Designer
• Alesis Monitor One MKII Monitors
• Alesis RA-500 Reference Amplifier
• Mackie SW-10 Reference Sub
• 100% Professionally Auralexed® Room
Straylight Mastering Prices
Stems Mix & Mastering
Services start at:
[SP] Single (1-2 songs) $100 Per Song
+[EP] Extended Play (3-8 songs) $100 Per Song
+[LP] Long Play (9 to 12 songs or up to 74 Min) Discounted Full Album – $900
+[LPX] Long Play Extra (13 or more songs up to 74 Min) Discounted Full Album Extra – $1050
Mastering
Services start at:
[SP] Single (1-2 songs) $50 Per Song
+[EP] Extended Play (3-8 songs) $50 Per Song
+[LP] Long Play (9 to 12 songs or up to 74 Min) Discounted Full Album – $450
+[LPX] Long Play Extra (13 or more songs up to 74 Min) Discounted Full Album Extra – $550
Additional Services
Services start at:
[ARS] Analog Recording / Ripping Services $20 Per Vinyl / $50 Per Tape
[MFiT] Mastered For iTunes Package $75 Per Release
[DJMIX] DJ Mix Mastering $150 Per Mix up to 2 Hours
[DDP] Disc Description Protocol Package $150 Per Disc Release
STEP 1 - Submit Your PreMasters or Mix Stems:
Create your PreMaster or Mix Stem Archives in the following format:
Audio File Type: .wav
Bitrate 44.1Khz / 16bit or 44.1Khz / 24bit or 48Khz / 24bit
We suggest compressing single files larger than 200 MB into .ZIP or .RAR files
(Mac .sit "Stuffit" is no longer accepted)
***New Clients - remember to also include a few example MP3's of the type of sound style you like
---
Use the file transfer service of your choice and paste the download link below:
STEP 2 - Submit Payment For Your Job:
We can conveniently accept your PayPal payment below:
(all prices shown are less 7% for fees & processing at checkout)
STEP 3 - Message Us About Your Project:
Once you've uploaded your premaster flats and/or mix stem archives along with a few example mp3s that give a general idea of the sound you're looking for - and you've paid for your job:
STEP 3 is sending us a message describing any special requests you might have, giving some info about the examples you've provided and just generally providing information about your files and any concerns you might have within them that we'll need to be aware of before staring. From here, we'll be in touch within 24 hours to confirm your project's addition to the engineering que.
Most songs will be mastered and returned within 3-5 business days.