Audio Engineering & Music Mastering
I've Engineered and Mastered for:
House & Techno
—
Lee Burridge • Oona Dahl • Doc Martin • Terry Francis • Mr. C (The Shamen) • DJ Three
David Christophere / Rabbit In The Moon • Grumptronix •
Q Burns Abstract Message • Sunshine Jones (Dubtribe Sound System) • Robbie Hardkiss • Remi Mazet •
Reverse Commuter • The Bystanders • Slumber • Phillip Charles • Brian Busto • Chris Mitchell • Zev • Vita • J. Alvarez • Ulysses - and more.
Drum & Bass
—
Tango • Rene LeVice • Oliver York • Mikal • Jaybee • Acid_Lab • Big Bud • Kubiks • Flaco • Command Strange • Airstrike • Joel Sevin • Ahmad & Dreadmaul • Salaryman • Duoscience • Grimm • Cybass • Humanature • Soul Culture • D-STAR • Malaky • Stunna • Random Movement • Calculon • MSDOS • Submatic • Beatknowlogists • Dave Owen • Cutworks • XTC • Actraiser and more.
Dubstep & EDM
—
Minnesota • Sluggo • Bukez Finezt • Jacky Murda • Bare • Nerd Rage • We Bang • Richie August • Claw (RIP) • Hulk • DAVR • Geof Bukk • Static Function • Point.Blank • Itchy Robot • Natty Freq • Crimes! • MAGMO! • Druxledge • Korostyle • UAnimals • Halo Nova / Varien • Getter • Gutcha • The Juggernaut - and more.
Label Catalogs
—
Soundtrax • Rubik Records • Hallucination Limited • Hallucienda • SoulDeep Records • Liquid Drops • Signaflow • FORCE Recordings • Tuff Love Dubs • Stepping Forward Records • Shotgun Daisy • Elohim Records • Nightmare Recordings • Influence UK • Have a Break • Vibration - and more.
Straylight Mastering within Straylight Music Group (est. '98) has expanded the sonic boundaries of some of the most memorable House & Techno, Drum & Bass, Jungle, Dubstep, Garage, Hip-Hop, Dancehall, Breaks, Ambient, 2-Step, IDM, EBM, and 'EDM' releases in the game. I am Clearwater, Straylight's lead engineer, and I bring you 25+ years of first hand experience from behind the curtain of underground music culture as Producer, DJ & Audio Engineer - and this is why Straylight Mastering is where your material needs to be: I KNOW the Underground!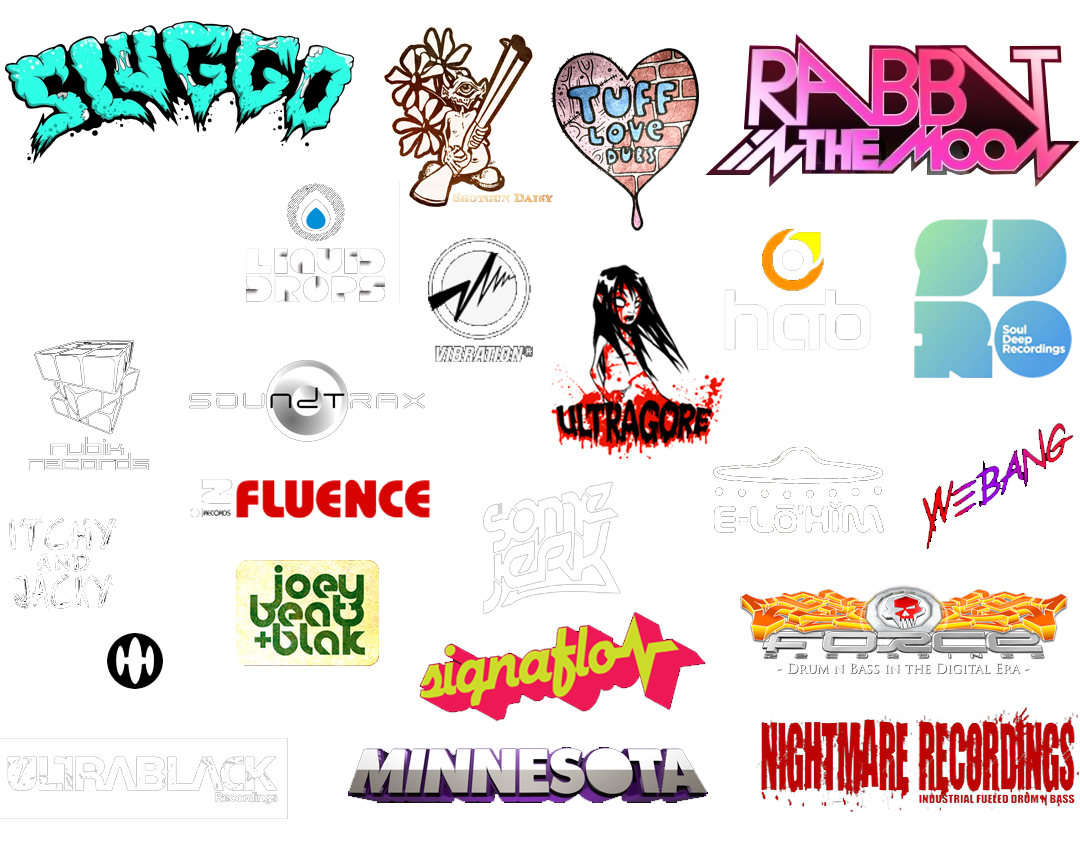 At Straylight, my work follows two key principles;
A) Engineer your songs to closely match the others they will be paired with creating a balanced overall release.
B) Master your songs to match the current standards for volume and sound spectrum within their respective genre.
While every mastering engineer uses generally the same tools - from Analog to Digital, in the box or out across a large console - the end result should always be that the output's pleasurable sound exceeds that of the input. Final Masters must be able stand alongside or above any other release in their genre in terms of clarity, sonic style and volume. And like any craftsman, the amount of experience your engineer has with the type of music being mastered ultimately determines the quality level of the final output.
My studio experience you now have access to comes from the street level on up; Starting as a fan of underground dance music in the late 1980's and early 1990's, continuing through the process of becoming a new producer, then traveling DJ and onward as a record label owner today… your music will reach it's greatest potential in my hands at Studio Straylight!
Count on Straylight, I KNOW the 'SOUND OF THE UNDERGROUND'.
Studio Straylight
Equipment List & Environment
---
• RME Hammerfall DSP w/ Multiface I/O
• Fairchild 670 Compressor
• Pultec EQP-1A Equalizer
• Pultec MEQ-5 Midrange Equalizer
• Avalon VT-737SP Tube Channel Strip
• EMT 250 Electronic Reverberator
• Empirical Labs EL7 Fatso
• Roland RE-201 Space Echo Tape Delay
• Ampex ATR 102 Master Tape Recorder
• Lexicon 480L Digital Reverb System
• Manley Massive Passive Equalizer
• Harrison 32C Equalizer
• SPL Transient Designer
• Alesis Monitor One MKII Monitors
• Alesis RA-500 Reference Amplifier
• Mackie SW-10 Reference Sub
• 100% Professionally Auralexed® Room
Rene Lavice - Just Words / Spile (Rubik Records)
Having recently taken the Drum & Bass world by storm, the label owner of Rubik Records contacted me for a very important release they needed to keep on the DL until it's promo cycle was to begin. In session I was presented with two distinctly Lavice recordings; one low slung and nearly morose, the other a full on main room lead synth driven attack vehicle. "Just Words" was that vehicle and it was laying the foundation that would lead to Rene becoming an internationally renown RAM Records artist and eventually to starting his own 'Device' imprint that he operates to this day. In session I was tasked to integrate the wide frequency range and spacious synths of Rene's productions with his masterfully careful drum work. This was a fine balancing act that I was happy to accomplish for his debut on the imprint.
PreMaster / Straylight Master (A/B Preview)
Terry Francis - Together LP
Comprised of songs from the two 12″ singles released on the label Hallucination Limited and three more unreleased cuts, the 'Terry Francis - Together' album was a total of seven tracks brought into my studio to be mastered for DJ Three's latest imprint Hallucienda.  Terry Francis is a cornerstone of the original "south London tech-house" sound, the founder of legendary UK party / label Wiggle and original resident of fabric London! Basically the man is a Don of underground dance music… no pressure! This is another project I hold in similar regard to the 'Hardkiss - Delusions Of Grandeur' LP not least of which because the four Hallucination Limited tracks were already stone cold classics!
PreMaster / Straylight Master (A/B Preview)
Hardkiss - Delusions of Grandeur (20th Anniversary Edition)
Tasked with ReMastering what is globally considered to be a high water mark of 1990's underground dance music, this project was near and dear to my heart. I'd spent the lion's share of my young adulthood inside one or another of the 'Wishart' RITM studios watching many of this era's (and the next) songs being made. Many years on from that time and place I was tapped by Gavin Hardkiss to ReMaster their momentous 'Delusions of Grandeur' project from it's original Vinyl Masters. This was a delicate process that required preserving the dynamic nature of what fans knew and loved of these early 90's classics while drawing forward the treasures of detail and sparkle that laid beneath two decade old production techniques. This was at the time, and continues to be a highlight of my audio engineering career.
1995 Release Master / Straylight ReMaster (A/B Preview)
Kēvens - Wine
Making 'wine' from water while surviving the pandemic's chaos as a main stage festival performer, good friend and former band member of Marley family's Richard and Anthony (Booker)'s 'Le Coup', Kēvens came to me with something a little different than his more recognizable Drum & Bass fusion live session works. This time around we were heading into the studio to let off a little steam, crack a smile again and look toward better days with a 'cheeky' tribute to that finest of libations: Wine! This mastering session had me focusing on the deeply technical aspect of the craft due to the song's sparse nature and the large dynamic range of the few elements within.
PreMaster / Straylight Master (A/B Preview)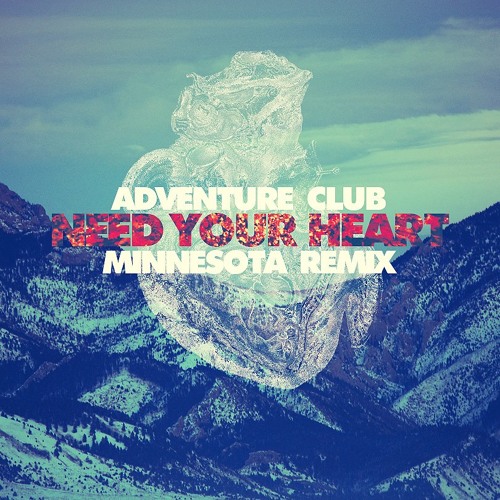 Adventure Club - Need Your Heart Ft. Kai (Minnesota Rmx)
Adventure Club tapped a loooooooong running mastering client of mine, the ridiculously talented Minnesota to remix one of their most popular and well known songs. Working on a single for Minnesota is always a pleasure, and being given the chance to help both he and Adventure Club's sound reach the absolute top of the game continues to be one of my favorite studio experiences.
PreMaster / Straylight Master (A/B Preview)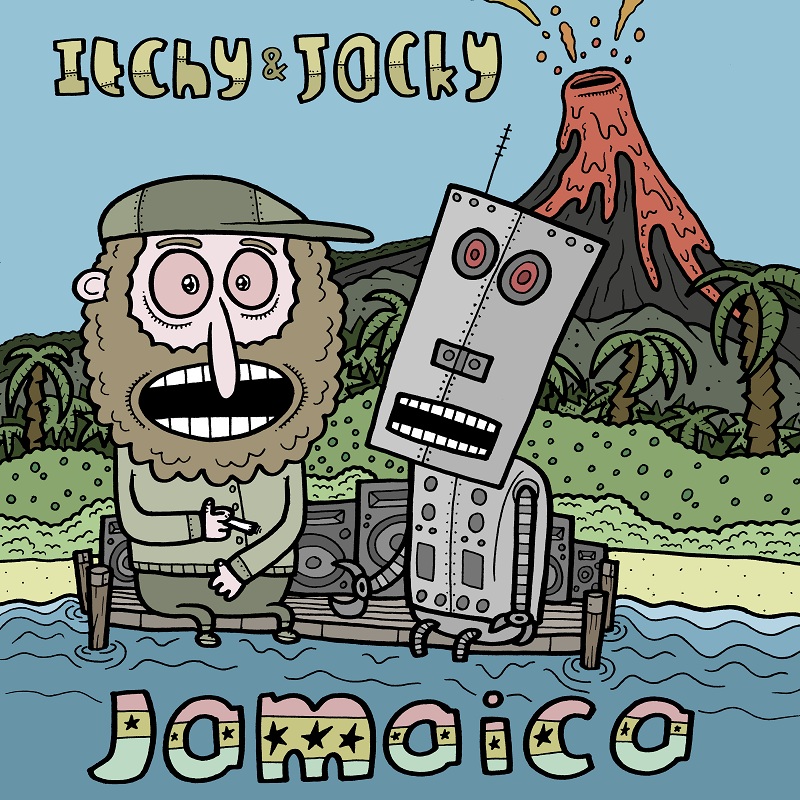 Jacky & Itchy - Jamaica LP
Chopstick Dubplate head honcho Jacky Murda and SUBFM mainstay Itchy Robot joined forces and came to me for their final mastering on what was LARGEST combinations of Jamaican MC royalty and modern underground music circa 2012. The project was a MASSIVE responsibility for me to bring the voices of Dawn Penn, Top Cat, Barrington Levy, Willi Williams, Jr Byles, Terror Fabulous, John Holt, Roundhead, Jah Mason & Squingy nicely into the Dubstep sound they were championing at the time!
PreMaster / Straylight Master (A/B Preview)
Straylight Mastering Prices
Stems Mix & Mastering
Services start at:
[SP] Single (1-2 songs) $100 Per Song
+[EP] Extended Play (3-8 songs) $100 Per Song
+[LP] Long Play (9 to 12 songs or up to 74 Min) Discounted Full Album – $900
+[LPX] Long Play Extra (13 or more songs up to 74 Min) Discounted Full Album Extra – $1050
Mastering
Services start at:
[SP] Single (1-2 songs) $50 Per Song
+[EP] Extended Play (3-8 songs) $50 Per Song
+[LP] Long Play (9 to 12 songs or up to 74 Min) Discounted Full Album – $450
+[LPX] Long Play Extra (13 or more songs up to 74 Min) Discounted Full Album Extra – $550
Additional Services
Services start at:
[ARS] Analog Recording / Ripping Services $20 Per Vinyl / $50 Per Tape
[MFiT] Mastered For iTunes Package $75 Per Release
[DJMIX] DJ Mix Mastering $150 Per Mix up to 2 Hours
[DDP] Disc Description Protocol Package $150 Per Disc Release
STEP 1 - Submit Your PreMasters or Mix Stems:
Create your PreMaster or Mix Stem Archives in the following format:
Audio File Type: .wav
Bitrate 44.1Khz / 16bit or 44.1Khz / 24bit or 48Khz / 24bit
We suggest compressing single files larger than 200 MB into .ZIP or .RAR files
(Mac .sit "Stuffit" is no longer accepted)
***New Clients - remember to also include a few example MP3's of the type of sound style you like
---
Use the file transfer service of your choice
and then paste the download link below:
STEP 2 - Submit Payment For Your Job:
Use the dropdowns below to make payment for your job type:
(all prices shown are less 7% for fees & processing at checkout)
STEP 3 - Give Us Details About Your Job:
Once you've uploaded your premaster flats and/or mix stem archives along with a few example mp3s that give a general idea of the sound you're looking for - and you've paid for your job:
STEP 3 is sending us a message describing any special requests you might have, giving some info about the examples you've provided and just generally providing information about your files and any concerns you might have within them that we'll need to be aware of before staring. From here, we'll be in touch within 24 hours to confirm your project's addition to the engineering que.
Most songs will be mastered and returned within 3-5 business days.