SenseNet
Labels: Force Recordings, Repertoire, Hallucienda, subsong
www.SenseNetdnb.com
A DNB DJ and Producer based out of the Blue Ridge Mountains in TN with roots in the Florida electronic music scene going back to 1995, she released her first single on August 16, 2019 on the Force Recordings label. Heavily influenced by the Industrial genre (Trent Rezor, Nitzer Ebb, Jackyl & Hyde) and classic artists like Herbie Hancock and Pink Floyd her sets can go from atmospheric jungle to some deep and hard-hitting amens and two-step tracks with a darker and ominous edge. Taking cues from the mixing styles of Doc Scott, she'll play whatever strikes her sonically, be it an old skool 160 bpm jungle track by Intense, alongside brand new releases from the likes of Dom & Roland, Blocks & Escher, and Seba.
As of the Fall of 2019, she has started a side project called "The SenseNet Collective" which will focus on live ambient production. She has started her own Twitch channel to broadcast these live sessions and will later release full length albums based on said sessions.
Born and raised in S. Florida, Cheney already had music & art in her veins as soon as she was born; a mother who sings, a father who draws, an uncle who owns a piano studio, a grandmother who was a photographer, & parents who flooded the house with vinyl records all her life. At age 6, she started classical piano lessons, and later picked up guitar, cello, & flute with an insatiable desire to surround herself with music. In college she concentrated in Computer Animation and Design earning a BA in Fine Art. Then, in 1998, while home on summer vacation, she started working at a night club, picking up vinyl lessons and tips from the local and visiting DJ's. Ever since then, she's been in the electronic music scene, taking a journey through many genres. Currently, she lives, DJ's, and produces with her partner CLRH2O (A1-Voodoo).
Become a Patron for access to even more content!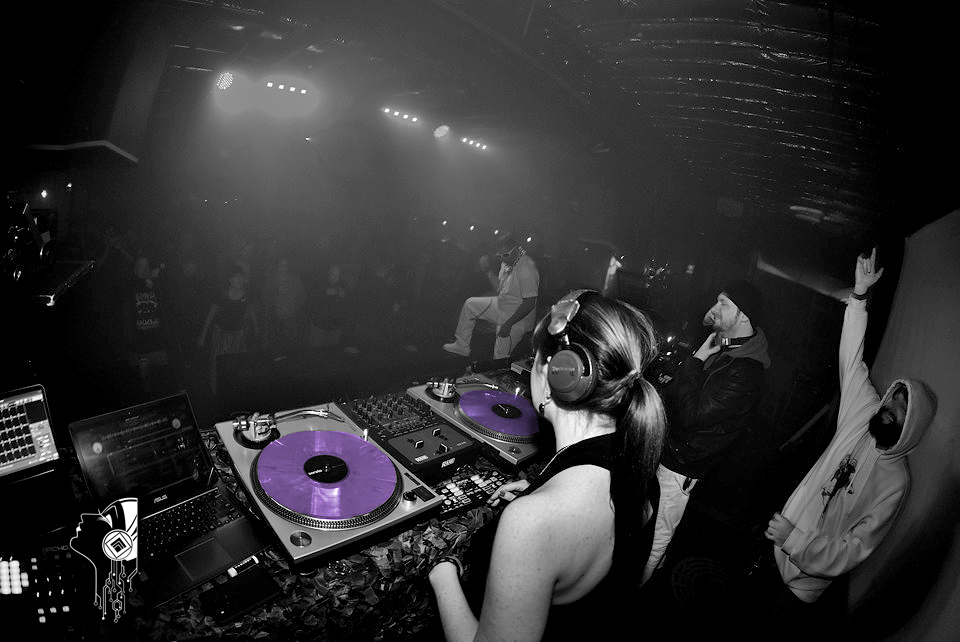 Ambient Releases by SenseNet

Asheville, NC - January 13th @ Timo's House
Tampa, FL - January 19th @ Crowbar w/ SpinScott
Asheville, NC - April 28th @ Timo's House w/ dLo - 19th Anniversary Force Recordings
Ashevile, NC - June 17th @ Timo's House w/ Dom & Roland
Ashevile, NC - August 12th @ Timo's House w/Doc Scott
Greenville, SC - August 17th @ The Fermament w/ Camo&Krooked and A-Sides
Greenville, SC - September 21st @ The Fermament
Orlando, FL - October 8th @ Torque w/ Logistics
Asheville, NC - December 2nd @ Asheville Music Hall w/ Goldie !!!
Greenville, SC - December 16th @ The Firmament w/ Dimension; Culture Shock; 1991
Asheville, NC - December 29th @ Timo's House w/ Addixxx (Release Party) and MixMasterDoc