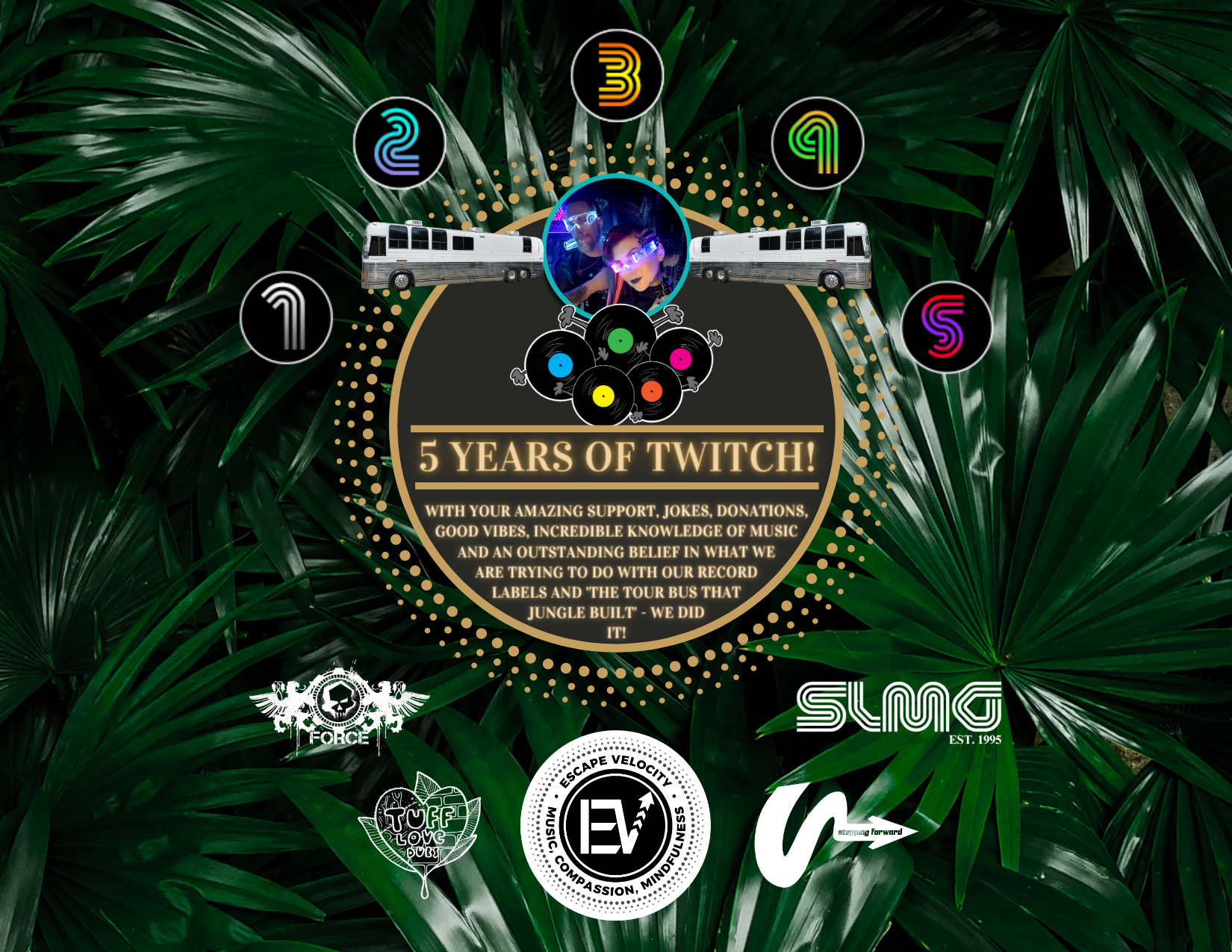 5 FULL YEARS OF WEEKLY STREAMS ON TWITCH!!!!
To celebrate this achievement and ring in the start of year six we're throwing a special event IN YOUR HONOR!
Use the form below to suggest the names of your favorite Jungle / Drum & Bass artists. From your suggestions, we'll do our best (for as many as we can) to pick 5 songs they've each made AND play them FOR YOU live on stream this FRIDAY NIGHT: JULY 28th 2023 from 10pm to…. ???
See you there <3 https://twitch.tv/escape_velocity_official