Stepping Forward Records
est. 2009
Stepping Forward Records is a Sub-label of FORCE Recordings focusing on the forward directions of DnB, capable of stepping into new styles on a whim. Representing the musical genius of MIKAL, SEVIN, MALAKY, STUNNA, JAYBEE, DUOSCIENCE, ACTRAISER, MSDOS, SOUL CULTURE, HUMANATURE, SEVERITY ZERO, EXIT 9... and many others!
Hit the label shop
Essential Stepping Forward Records Releases
DnB heavy hitter PHAT PLAYAZ comes to Stepping Forward hot on the heels of his recent releases on Good Looking, Binary Soul, Fokuz, Celsius, Telluric and more! With his "Back and 4th EP" the man presents his best work to date, featuring 4 slices of deep rolling 2-step liquid sure to set your ears off into 2011 with style!
From us to you and all the crew, HAPPY NYE! Enjoy the vibez!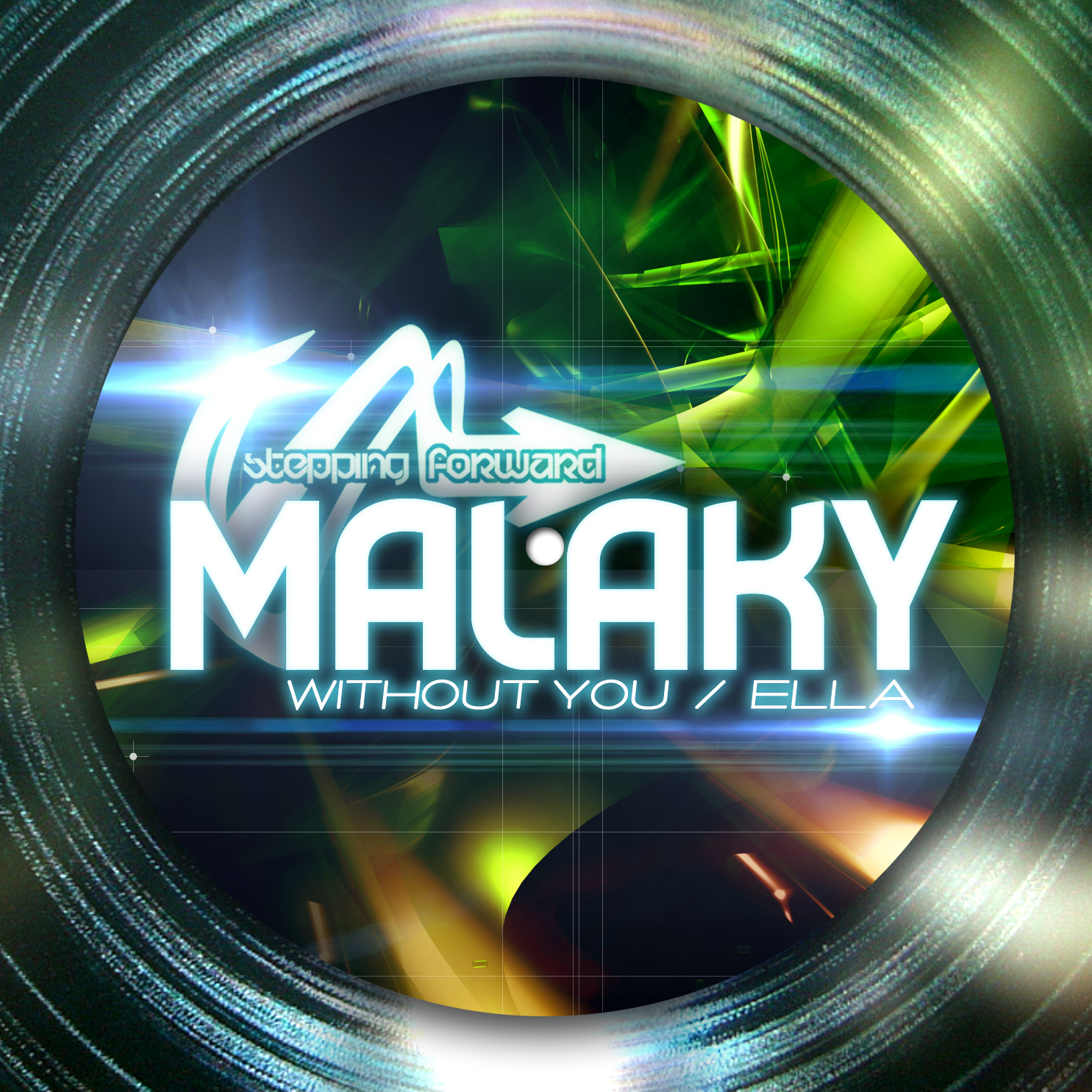 As Malaky's "Without You" sets stride, you'd never EVER guess that you're listening to the debut release from a brand new producer! Normally there's that certain *something* which sets apart the productions of a seasoned DnB artist from a fresh face on the scene - but in Malaky's case all the rules fly out the window as his debut single blazes right for the center of your attention and into the 1am hot seat slot of the dance!
"Without You" is bassweight perfection throughout. With a classic breakbeat infused 2-step and it's massive humming multitimbral bassline just flat controlling you… the layering of Echoed strings and arps along with the song's namesake vocal sample keeps the entire journey stepping and sliding along like a true DnB anthem should.
And rounding out Malaky's debut is "Ella", a Liquid tribute to the melodic jazz vibes of yesterday. It's vocal slipping into and out of exsistence with a truly amazing bit of sonic trickery. And with what's sure to be a constant thread with the man, his ever present humming bassline surrounds the entire mix in a warm blanket of melody and room shaking sub.
It's the simplicity and attention to detail of these songs that trick you into thinking you're back for more with an old friend - but make no mistake… this will be start of a looong sonic love affair.
Soul Culture comes to us with 4 cuts of standout Drum & Bass, including favorite "Get Tuff", a Lynn Break infused deep roller that's surefire in every set! But it's the EP's namesake "See You Again" that keeps you coming back over and over again. Piano's echo off into the distance on a bed of Amens and extended vibrato bass as she asks you "Will I see You Again"? It's a testament to the fact that simplicity stands tall in Drum & Bass and Soul Culture are proving themselves masters of the trade. "Get Tuff" brings back memories of the mid 90's RAM Records days with a sprinkling of the atmosphere and haunting piano SC's brought to the plate, and the tune truly ROLLS out, so steppers take note! "Never Know" takes a page from the future Liquid DnB playbook with Amens, stabby 808 subs, Rhodes chords and the name sake vocal pulling it together into the release's penultimate track…. when "Deep Feelings" 2-Step and MASSSSSSIVE bassline come to put things to a close and round out a diverse sonic trip through the past present and future of DnB. At the end of day, it's all about the 'Soul Culture'.