Force Recordings
est. 1999
Force Recordings is an independent Drum n Bass record label based in the US. Originally started in 1999 as an outlet for music produced by members of the STATESIDE COLLECTIVE DJ Crew located in Tampa Florida, today the stable continues on for those members and more including MIKAL, MALAKY, GRIDLOK, GENR8, DSTAR, AIRSTRIKE, GREMLINZ, NOAH D, JAYBEE, ACTRAISER, CRIMSONIX, MSDOS, SOUL CULTURE, SOUL DEFIANCE, VECTOR BURN, SEVERITY ZERO... and many others!
Hit the label shop
Essential Force Recordings Releases
Mikal returned for his second release on FORCE Recordings after a string of MONSTER hits on Metal Headz, Shogun, Soundtrax & Stepping Forward - FOUNDATION & DIMENSION are up-front PURE Drum & Bass!
Continuing to expand on his dynamic library of songs, "Foundation" is an immaculately produced, Jungle influenced DnB jam delivering that oldschool vibe in a newschool way. Stout drum rhythms under laidback basslines and the always perfect 'bleeps' combine with the main vocal hook describing the 'responsibility of the drums'. It's this melding of the elements sealing the track together like thunder and lightning that makes "Foundation" sure fire in the mix and on the floor!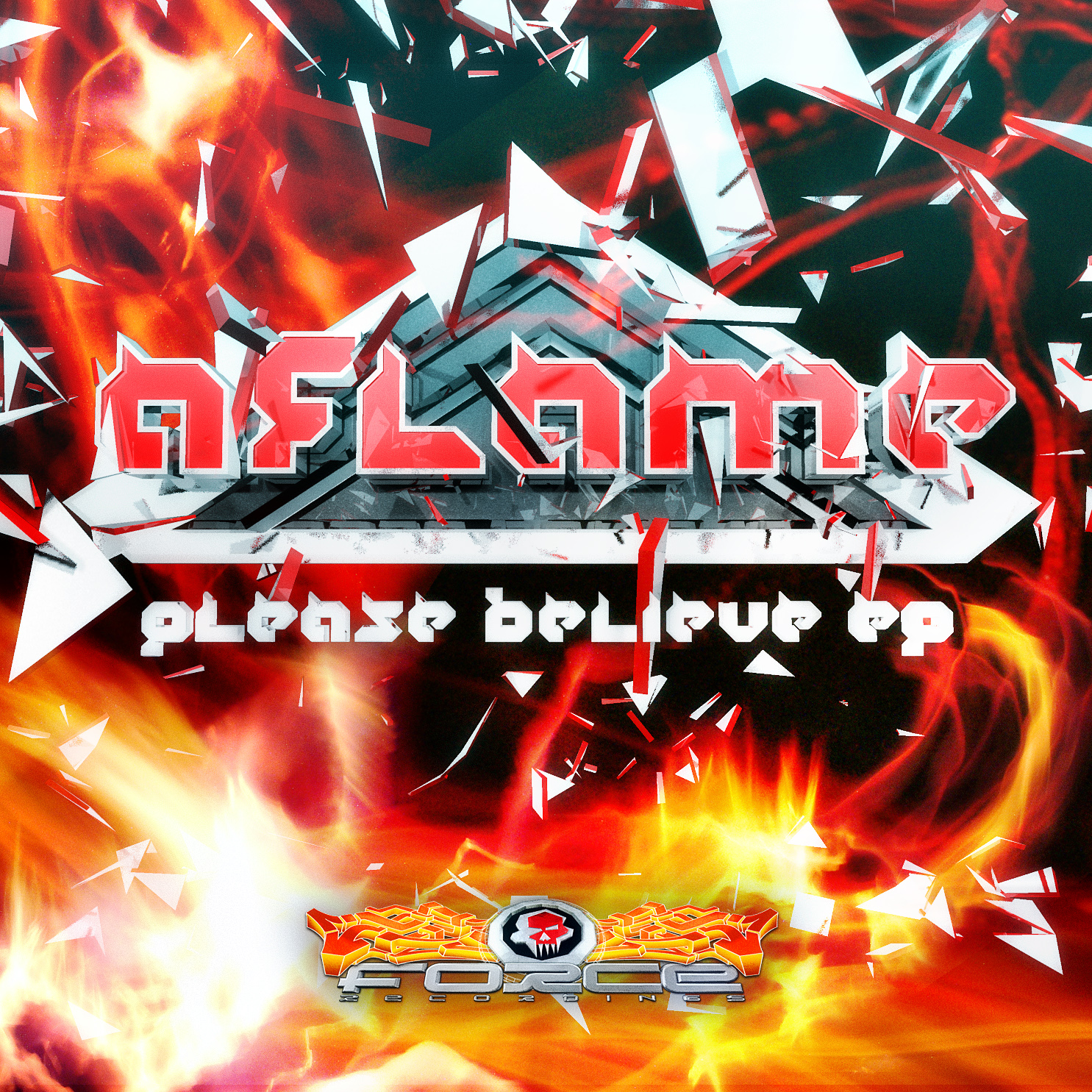 SEVEN YEARS! From the submission of AFLAME's now classic and timeless original in 2003, until the final master of GENR8's absolutely STORMING 2010 remix… 7 years have passed. Within that time, Please Believe had existed on Dubplate and Digital Exclusive within the hands of a small group of tight lipped A-LIST DJs including A-SIDES, AK1200, DJ SS, JAYBEE, STUNNA, CRAZE, JOHN B, DOM & ROLAND, MASON, D-STAR & TRUST, EVOL INTENT, GRIDLOK, & DARA in one of it's 5 different forms. It's survived the transition from Analog DJ's to Digital DJ's and weathered the course of many style changes throughout the years - always a breaths length from release.
And now, these massive tracks have FINALLY hit the world in the form of our most impressive, most important EP to date, the "Please Believe EP"! 5 Songs covering 7 years of styles and vibes in Drum n Bass; 2003 Original Mix, 2005 Pattern Recognition Mix, 2006 Acoustic Mix, 2008 Metal Mix and GENR8's UNSTOPABLE, UNFORGETTABLE, DANCEFLOOR MURDERIZING 2010 MIX! All in one place… the wait is over!
FORCE Recording's second full length album compilation continues in the footsteps of Vol.1 created shortly after the formation of the imprint some 10 years and 70 releases ago. Vol.2 features the best its artists had on offer from the years preceding it's release, compiled and mixed by label chief CLRH2O. Comprised almost entirely unreleased material, Collective Intelligence Vol.2 highlights songs from Noad D., Gremlinz, Castor & Ill-Esha, The Riot, Vector Burn, GLITCH, Stereo Storm Trooper (SST), AFLAME, Pattern Recognition, CLRH2O, Jaybee and Xpander! The album was 3 years in the making and is a stunning example of born-bred global Drum n Bass from the USA's original and most respected underground Jungle/Drum n Bass imprints: FORCE Recordings!.